You can hike to the 200 foot waterfall at Brandywine Provincial Park, mountain bike on world class trails, fly fish, golf, white water raft, ski, snowboard, ATV, zip-line, canoe, bungee jump, horseback ride, or simply sit back and soak in the fresh mountain air, crystal clear lakes, and the beauty of the forest.
Avalanche Paintball provides a fun, professional facility with exciting field and game options to enjoy all summer long.
After 15 years operating in the Pemberton Valley, Pemberton Stables' new home is here at the Whistler RV Park.
If you are looking to plan a day full of adventure, Brandywine Falls are just 1km past the campground and are a great way to unwind after our exciting mountain rides. Steep climbs, brisk canters and stunning views will make you wish the ride would never end!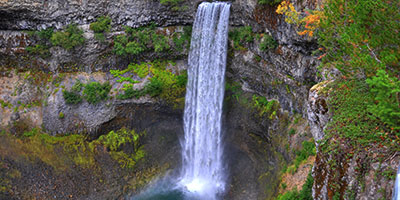 Brandywine Falls Provincial Park provides opportunities for hiking, picnicking, mountain biking and viewing of the waterfall. The park includes unique habitat for red-legged frogs and multiple recreation trails.