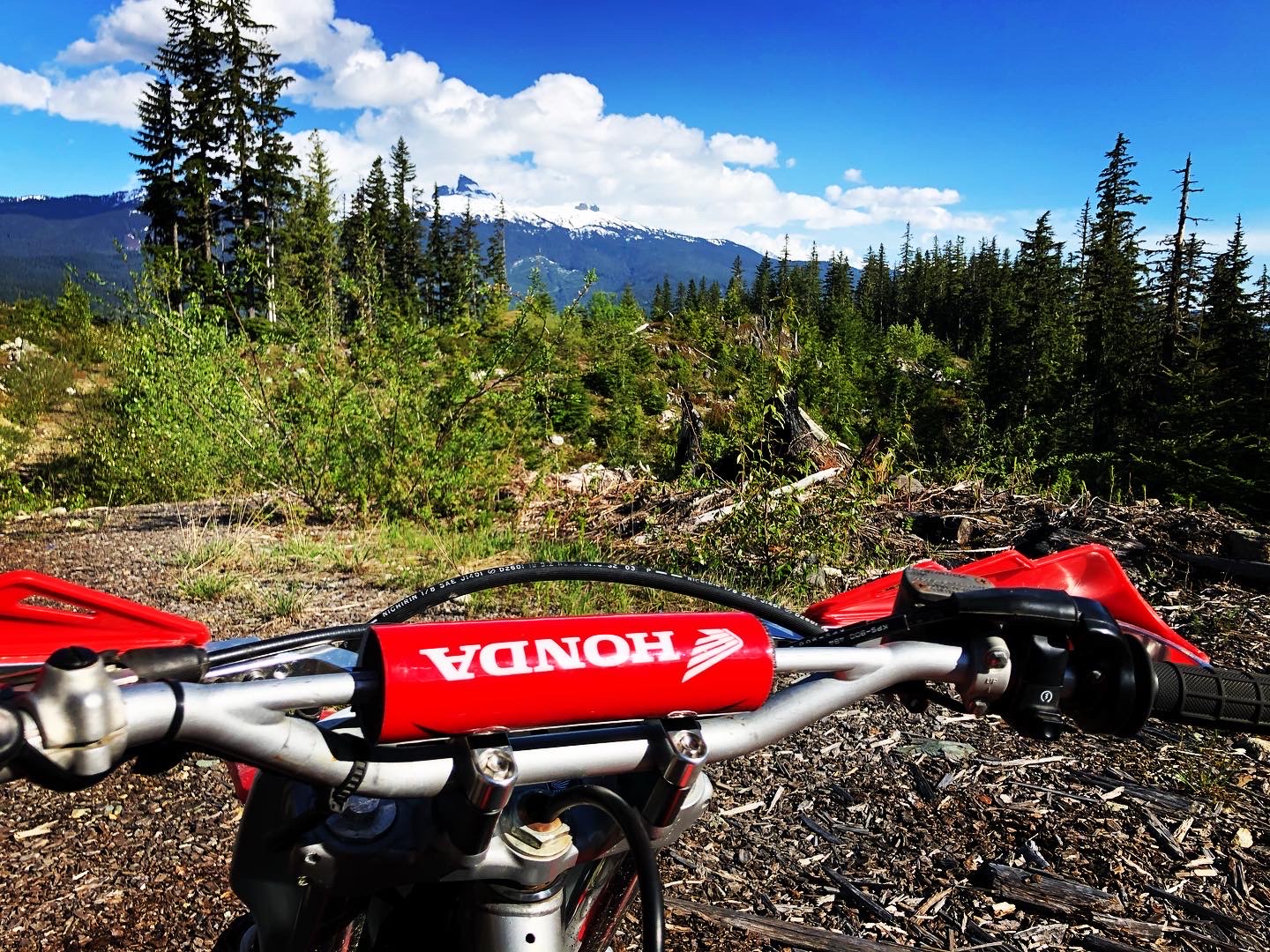 WE are ATV And Dirt bike friendly in the summer! We have riding terrain right from the Campground. Most riding is Forest service roads but they are great for kids who are learning! When you get here ask our staff about where is best to take them and any recommendations. Below are some rule for ATV and dirt bikes in the park!
RULES:
NO HOT LAPPING. Kids driving in the park need to be respectful. We are all for kids learning and having fun but we do not want to disturb guests so we recommend being with your kids when they drive in the park. Please limit them to only so many laps around one area in the park as circling sections of the park repetitively for long amounts of time is annoying to other guests.
No underage kids driving full sized ATVs in the park. Normal road rules apply. 16 and over. We do not need them hitting peoples belongings or even worse another child.
Speed Limit is 10 km. If your child can go faster then this comfortably please take them to the trails.
No wheelies, again the speed limit is 10km.
Quiet time for dirt bikes is 8pm – 10am for any park laps. If you are loading or leaving early that is totally fine just please let our guests enjoy their morning and evening and don't be riding in the park over and over again during this time.
Helmets are mandatory on the RV Park property.
At the back of the park there is a trail that is nice to even just go sit and watch your kids go back and forth on. Its close and they can lap it all they want.
We do not want to make the park completely an idle in idle out park, as we are known for people coming to ATV and Bike and we want little kids to have fun as it is hard for them to learn on uneven ground. We just we need them to be respectful and for parents to pay attention to them. Any person or child that can ride well enough should be off the property and idle in idle out.
We have security to enforce this in the evenings. If you would like to make a noise complaint please call 604.905.2523 to dispatch our security. Please also be courteous and do not leave outdoor lights on all night.